Cool down this summer with a sweet treat at one of the many ice cream parlors in Billings. Duck into the Big Dipper at 100 N Broadway for cones, floats, sundaes and more. Popular flavors include Mexican Chocolate, Espresso Heath, Salted Caramel, and Huckleberry. Customize it with toppings of your choice from locally made salted caramel by Posh Chocolat to bananas and brownies. Sorbet and seasonal specialties are also available.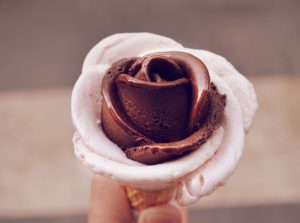 Wilcoxson's Ice Cream, located at 114 N 19th St., is another favorite. Old-fashioned and a Billings staple for decades, the cones are hand-dipped, the flavors are traditional, and crafted ice cream in small batches. It's your top choice for a delicious trip down memory lane.
Scoop It Up
The local Softie's at 2407 Broadwater Ave. serves up all soft-served ice cream just the way you like it. A classic since the 1970s in Billings, the tiny little shop has plenty of avid followers and fans. You'll also find a few Montana-only flavors throughout the year, making every trip to Softie's unique.
Others prefer the favored chain Coldstone Creamery at 896 S 29th St W. where you can modify your mix-ins and toppings, get ice cream between two hot cookies, and check out the seasonal offerings. In Billings, there's always a way to satisfy your sweet tooth (and keep cool in the process).