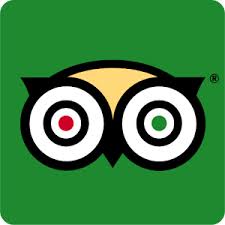 Trip Advisor is a great resource when looking for a Yakima hotel. They are real reviews from real customers and give you a behind the scenes look at what is really waiting for you when you check in . Take a look at what our customers are saying and why we are the best when it comes to picking a Yakima hotel.  Here are a few of our Trip Advisor customer reviews.
OneLifeToLive100 from Arlington, Massachusetts had this to say about a recent stay with us:
"Wonderful hotel! A sure bet."
This hotel looks new,is well-managed with very friendly employees looking to help you check in easily, provide suggestions on how to earn points on airlines for you stay or simply directing you to restaurants. The front desk is not staffed 24 hours a day; security is available in the off hours during the night. Ledgestone is immaculate and well furnished, with updated kitchen and work area lights. The ample bathroom is updated and sleek, without a spot anywhere. The bed was comfortable and the large window(s) in both the bedroom and the living areas gave an airy, open feel. Great curtains in both areas, and two floor lamps for reading in addition to overhead lights. A large desk was good for working (no lamp on it though) and a coffee table and kitchen counters provided additional space. TVs in both the living area and the bedroom.
The location was very convenient and straightforward as we wanted to start the next morning and go to Mt. Rainier. There is a large roomy parking lot and covered portico for unloading luggage. Ledgestone provides a laundry on-site. Although there is no restaurant, the staff will direct you to several of the nearby ones for breakfast or other meals. My only regret is these hotels do not exist in more states! Despite the fact that there was no restaurant, this hotel still earned a 5 for us.
Vaper3921 from Vancouver, WA, we are so sorry that your stay was due to the sad circumstance but we were happy to have you and make your stay the most comfortable it could be.
"Great hotel with wonderful visitor support"
We came to Yakima to help family and attend my mom's funeral. We had no reservation but stopped in as we had stayed there in the past and had had a good stay. They greeted us and were very sympathetic to our needs. They offered us a special rate as we had to stay several days. They were a big help during this stressful time and we appreciate it very much.
Avril S from Kelowna, Canada please come back and see us soon!
We were very happy we picked Ledgestone Hotel for our overnight stay in Yakima, and will probably go back for longer periods just because of this hotel. Felt like a mini condo. Choose to make your own meals or eat out. Everything clean and modern, with the staff friendly and helpful.
Quite impressive when compared to most small bed and bath hotel rooms. And all at a very reasonable rate.