Aptly named, the Teapot Dome used to be a gas station and was designed to look like a teapot. It's an homage to the Teapot Dome Scandal that surrounded the Harding presidency. The scandal sent Albert Fall (Interior Secretary) to prison for leasing government oil reserves around the country, and it's become a landmark in Yakima.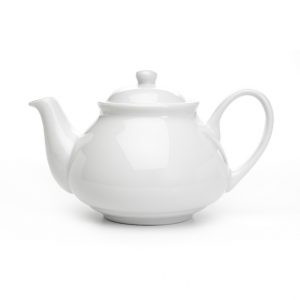 Visitors can find the Teapot Dome at 117 First Avenue in nearby Zillah. Appreciate the unique architecture of this tiny station, which is on the National Register of Historic Places. Other "teapot architecture" can be found around the nation, including the sister station in Teapot Dome, Wyoming.
A Cuppa History
Yakima Valley's Teapot Dome was erected in 1922 and became a fixture along US Route 12. You'll notice the circular frame of the roof and the "handle" made of sheet metal. A concrete concoction makes up the spout. In the early part of the twenty-first century, these buildings were crafted as roadside attractions and were especially prevalent in the 20s and 30s.
Yakima's gas station was functional for years. However, when Interstate 82 was created less than one mile away, customers stopped coming to the Teapot Dome for anything more than a novelty picture. The city bought it in 2007, rehabilitated it, and relocated it to its current home on First Avenue.