Welcome spring in Yakima at the Yakima Area Arboretum, a dedicated city green space that encompasses 46 acres. Here, you can stroll through natural areas and gardens, and take in stunning tree collections. Nature walks are a great way to discover the valley, or perhaps you want to try out a gardening class. In the spring, it's common to see weddings, workshops and fieldtrips happening in the arboretum.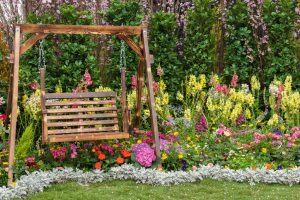 Considered one of the most stunning places in Washington State, it's a real treasure within the valley. Open daily from dawn until dusk, you'll also want to visit the on-site Jewett Interpretive Center and the Tree House Gift Shop (Monday – Saturday). There's never an entrance fee to the arboretum, and dogs on leashes are welcome.
Discovering the Garden
Enjoy a self-guided tour, and see the blossoming fruit trees in April. Start at the Interpretive Center with a complimentary tour map. Private/group tours are also available, and free, but contact the arboretum staff in advance for scheduling.
Prefer a more challenging outing? There are two orienteering courses, one 0.5 miles from the center and another one mile away. Directions to the courses are on the self-guided map and offer a great way to explore even more of the garden. In April, the garden really starts to come alive with colors, blooms and animals. Come discover the real Yakima.