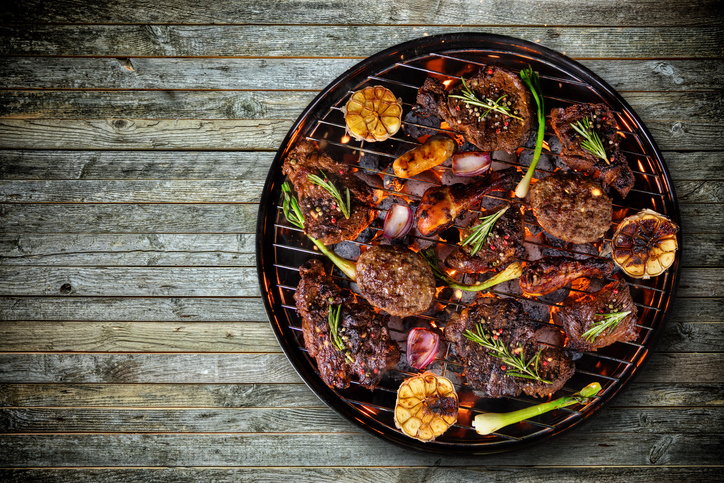 Check out these raved about grill spots in Elko
Located at 450 Commercial St., this gem of a restaurant offers a unique and mouth-watering array of upscale sandwiches, pastas, salads and entrees. Machi's is also a great spot to get to know the locals who can often be caught hanging out and having a beer there. Elko natives rave about their diverse, all-American menu, robust wine list and enjoyable brews on tap. You are guaranteed to find a dish that satisfies your palette. A few favorite items to order are the oven-roasted prime rib, Alaskan king crab, and fried chickpeas. Machi's will not disappoint when it comes to quality and portion size. The finest ingredients are used to make hearty and delicious meals. The restaurant is open Monday through Friday and begins serving at 11am. Lunch lasts until 2 pm and dinner is served from 5 pm to 9pm. Make sure to make a reservation prior to your visit because this quaint dining room fills up fast! Stop by for an excellent meal, a few suds, and possible new friends.
Located at 2050 Idaho Street, this local favorite is known as the best place to eat in Elko. Open 365 a years, this popular spot is famous for their juicy steaks and decadent desserts. Don't miss out on their carrot cake, seasonal cinnamon rolls and their acclaimed chocolate cake. Whether you are visiting for a romantic dinner date, or a large dinner party, you are sure to enjoy the rustic and authentic atmosphere. The restaurant has a lively bar area with 7 big screen TV's for your enjoyment and 2 pool tables. Jr's is open from Monday through Saturday and begins serving at 5am. They close at 10 pm Monday through Thursday and at 11 pm Friday through Saturday. Don't miss out on this authentic Elko cuisine.
Enjoy a decadent meal and a warm and relaxed atmosphere at Aspens. Decorated with stands of preserved Aspen trees and a crackling fireplace, this is the perfect spot for a cozy and upscale meal. Located at 2065 Idaho St., this restaurant offers an extensive and deluxe menu, featuring a blend of steakhouse favorites and seafood specialties. Aspens presents a full wine and spirits list as well. A few renowned dishes include: crab cakes, prime rib, chipotle southwest shrimp, gouda stuffed chicken breast and many more. Aspens prides itself on serving certified Angus beef and the freshest seafood available. The wine and spirits bar is opens at 4pm. The restaurant is open from 5-9 pm Sunday through Monday, and from 5-10 pm Tuesday through Saturday. Parties of 6 or more are asked to make reservations. Make sure to enjoy a meal at this romantic dinner spot.