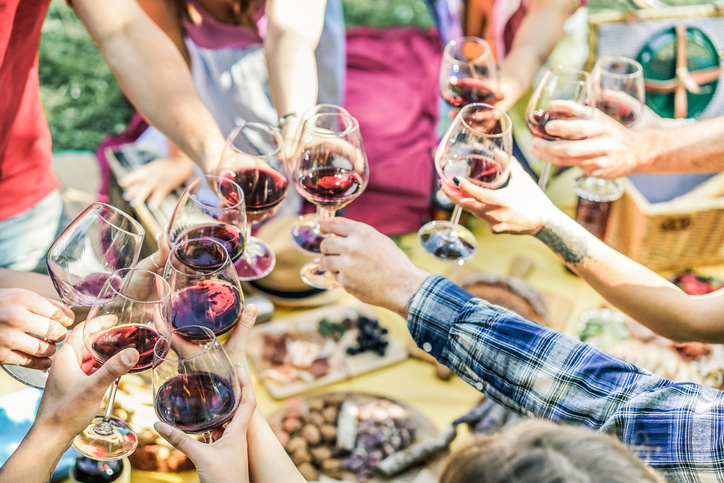 The abundance of wineries in Yakima can be overwhelming
Here is the ultimate guide to some of the finest and most unique wine tasting destinations.
14 N. Front Street
This winery is known for its collection of specialty wines. The owners source Riesling, Viognier, Cabernet, Sauvignon, Merlot, and Syrah from Glacier. This tasting experience promises high quality wine and a romantic setting. If you're looking for the perfect date night, chose this cellar for your wine-tasting adventure.
5 N. Front Street
Located in Downtown Yakima, this winery offers a selection of 10 handcrafted wines by the taste, glass, or bottle. Gilbert Cellars features live music and gallery exhibits for a well-rounded and artistic experience.
10 S. 2nd Street
This winery is unique for its name. Kana is a native word for the spirit of fire within a mountain. Volcanic soil escapes from nearby mountains in Yakima Valley and covers the Kana wine vineyard. This gives the wine a particular taste that wine lovers rave about and should not be passed up on your wine-tasting venture. Enjoy a rare wine experience in a bistro style seating area.
12302 Marble Rd.
Are you a fan of fruity wine? This is the tasting experience for you. The Mill Lane Winery is famous for using fruits such as Aronia berries (a berry with some of the highest antioxidant levels of any berry in the world) with the grapes for a bold taste. The winery offers 35 different wines for testing in a sizable tasting room.
1857 Weikel Rd.
This winery prides itself on using organic and biodynamic practices to grow its grapes. No pesticides, herbicides, fungicides, chemical fertilizers, or synthetic chemicals are used to fertilize the vineyard. Not only is the wine environmentally friendly, the vineyard is at an unusually high elevation which allows the grapes to taste exceptionally good. Don't miss out on tasting the purest of wines at Naches Heights!
71 Gangl Rd.
In the mood for something bubbly? Check out this family-owned vineyard that specializes in sparkling wine. The owners offer a premium tour and tasting experience so guests can see the process of handmade wine.
250 Ehler Rd.
Sip on a refreshing glass of wine while watching the wildlife of Yakima. Wilridge vineyard offers guest the opportunity to sit on a wrap around porch, wine in hand, enjoying all that nature has to offer. Make sure to visit this homey vineyard for an authentic, Yakima wine-tasting experience.