Traveling for the holidays? You'll feel right at home with a Billings Thanksgiving feast. The Montana Club features a scratch-made feast, just like Mom used to make, from 8 a.m. – 7 p.m. The full, regular menu is available, but most come for the special T-day menu. Get an oven-roasted turkey or prime rib, signature bacon cheddar stuffing, famous brown sugar cinnamon-spiced baby carrots and the fresh whipped real mashed potatoes.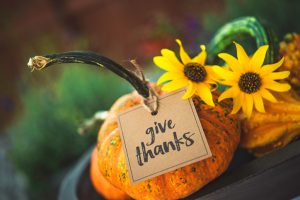 Don't miss out on the turkey gravy, zesty orange cranberry sauce and selection of soups and salads. Pumpkin pie and pecan pie, served à la mode if you like, demand seconds. The full bar is open, but the Caramel Apple Moscow Mule or variety of Angry Orchard cocktails are always popular picks.
Wining and Dining
You can also check out Montana Sky located at the Crowne Plaza for both breakfast and dinner. Their usual dinner is planned, as well as a few key surprise autumnal dishes. Of course, the Golden Corral buffet is often a popular pick for comfort food in a laidback environment. The local IHOP is also open until the wee hours, if Thanksgiving pancakes are what you're craving.
For many travelers, cooking up a small picnic basket in their expansive guest room then heading to the great outdoors is a favorite way to enjoy the beauty of Billings this holiday. How will you be celebrating?