You might think of Billings as a steak and potatoes kind of city—and it is, especially when you add in some authentic south-of-the-border spices! There are some prime Mexican restaurant choices in the area, like Guadalajara, the gourmet Mexican restaurant known for their super quesadilla, fajita salad and traditional tostadas.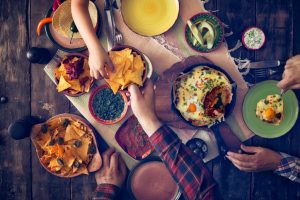 Sarah's Mexican Food is a local hot spot, featuring reasonable prices and fresh flavors. The tiny, family-owned establishment has built an incredible following, thanks to delicious dishes and friendly staff.
Heat Things Up
January in Billings can be cold, but it's nothing Dos Machos can't handle. Try their strong drinks and legendary sides, like a spicy margarita paired with a Mexican pizza or Mexican omelet. The Dos stir fry with beef and chicken always satisfies, and the bowl of pork chile is just what you're craving on a chilly night.
From the Torres Café to Don Luis Restaurant, you'll find fresh salsa, homemade guacamole and unique dishes that blend genuine Mexican fare with touches of Montana. Everyone has their favorite, like the Border Boyz with their epic enchilada platter, stuffed taquitos and lil' Mexi meals. Where will you start your gastro journey?