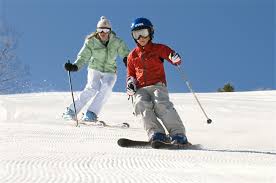 We have lots to do here in Yakima, Washington! If you like to take your time at a leisurely pace or you are an adventure seeker, we have it all.
Yakima has a number of museums to visit. Stop by the Yakima National Cultural Heritage center. It is one of the oldest Native American museums in the country and has exhibits for all ages. The Yakima Valley Museum displays the agricultural history of the area in still exhibits and if you are more into interactive exhibits, try the Central Washington Agricultural Museum.
Take in the beauty of the Yakima River Canyon is beautiful and excellent for wildlife viewing. The canyon is popular among bird watchers as it fosters a variety of species. Winter is peak season for bald eagles and it seems that their population continues to increase. Stick around for a while, you might also see elk, bear, cougars and a few big horn sheep. Looking for more adventure?
Ski with us at White Pass. With 350 inches of annual snow fall and a 1,500 foot vertical drop, you are sure to get a rush. Enjoy five ski lifts, the Great White High Speed Quad and a rope tow. Bringing the kids along? Enroll them in the Kids clinic! There is something for everyone, no matter your skill level.
After a fun filled day of exploring, relax and enjoy a show at The Seasons Performance Hall or the Yakima Symphony Orchestra. Offering a variety of events, shows and concerts it won't be hard to find something that suites your interest.
Experience all that Yakima has to offer. Join us here at Ledgestone Suites for a weekend filled with fun and adventure.