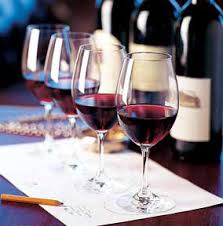 Over the past few years, Washington state has stepped up to the big leagues with their wine and wine making abilities. While California was once the hot spot for wine tours and tastings, Washington has moved up in the ranks and is now a hot spot for wine enthusiasts.
Yakima has many opportunities to partake in wine tasting and tours. If you are looking to stay in town, the downtown area provides numerous locations to cleanse your palate and taste some of the most delectable wines Washington has to offer. All within walking distance of one another, Gilbert Cellars, Kana Winery, AntoLin Cellars, Lookout Point Winery, and Stems are a must on your wine tour.
If you are wanting to venture out a little further, The Tasting Room Yakima at Wilridge Vineyard and Naches Heights Vineyard are both great spots. Try over 25 different wines from various boutique wineries, take a hike and enjoy the beautiful view.
Wine may not be your thing so try one of the local breweries. Bale Breaker Brewing Company, just outside of Yakima in Moxee or Yakima Craft Brewing Company have local beers on tap for you to enjoy.
Be sure to check the hours of each tasting room before heading out. Once you have found your favorite Washington State wine, grab a bottle and bring it back with you for a relaxing evening here at Ledgestone.