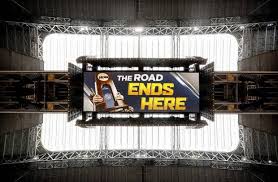 It is Final Four time and you need a place to kick back and watch the games. If you are looking for a great place to grab a cold one as you cheer on your team, we have a few suggestions for you.
Hoops Sports Bar and Grill is complete with a fire place, three pool tables, and outside bar and patio and 5 TV's for your viewing pleasure. They help you watch a game in style.
Jack-Sons Sports Bar and Clubhouse Lounge is a great place with friendly staff to watch your sports team fight to the end. Filled with sports memorabilia this sports bar is one to lay claim on their buffalo wings. Featuring numerous plates each month that goes beyond the typical sports bar fare, you won't be disappointed in the atmosphere, food or great beer selection.
Bert's Pub is a hidden gem that is popular among the locals with great food and a great place to catch a game. Need half time entertainment? Enjoy a game of darts or take advantage of their shuffle boards.
Win or lose, you are sure to have a great time at any spot you choose. After a long day of cheering (or sulking) prop up your feet and enjoy a nice relaxing evening with us. Check out our specials page for our upcoming specials.