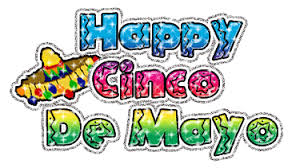 Cinco de Mayo is a great time to celebrate the Latino culture and heritage and we are here to give you a little guidance on exactly what, when and where you can enjoy some of the largest and most exciting activities in the Yakima Valley this weekend.
The 13th Annual Fiesta Grande kicks off Saturday in downtown Yakima with fun for everyone. Bring your sense of humor for the talent show that kicks off at 10:45am. Stick around for great performances by dancers, musicians, salsa and some great food. Sunday has just as many activities that won't disappoint. Sign up for the talent show open to the public and show off your hidden talent. If you don't like to be a part of the action, cruise through the car show that is open between noon and 5 pm. Bring your lawn chair and set up your spot on the parade route because it is sure to be a good one! And don't forget to check out the horse show. Kids are sure to love all of the activities and music. It is great family friendly fun all weekend long.
If you can't bare any more Mexican food, be sure to visit one of our top Mexican restaurants next week. Unlike the Cinco de Mayo festivities, they will still be around!