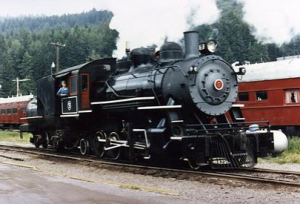 Enjoy an excursion like never before. The Mt. Rainier Scenic Railroad and Museum is the perfect stop while you are visiting Yakima Valley. Just south of Mt. Rainier, enjoy the scenic foothills and forest from the passenger car of a train. Kids and adults alike will enjoy taking a tour and gaining a new perspective of this beautiful country.
Along with a two hour train ride, visitors get to stop at the historic museum filled with artifacts of locomotives and steam powered engines. Explore exhibits inside logging camp buildings that date back to the 1920's. Learn about how the railroads helped logging efforts that was so predominate in the Pacific Northwest region.
Hop aboard one of the historic locomotives for a beautiful ride through the foothills of Mt. Rainier and enjoy hearing the engine puff along. Get your tickets today and find out more about Mt. Rainier Scenic Railroad and Museum visit them online at http://www.mrsr.com.
Visit Yakima Valley today and enjoy the beautiful surroundings of Mt. Rainier. Book your Yakima hotel today. Our clean, comfortable rooms coupled with our friendly staff is just what you need to top off your weekend getaway in Yakima. We look forward to seeing you soon!