Romance and the Pacific Northwest go together like rain and the coast (in this region, that's a given!). You're in wine country, which means every restaurant is brimming with special bottles—or you can make a day of tasting at cellars this February 14th. Reservations at Zesta Cucina are always a sure bet at this steak and seafood destination with an intimate setting. There's Gasperetti's Gourmet Cuisine, one of the oldest bistros in town with a special V-Day menu.
Go to Gilbert Cellars for light bites and impressive tasting flights all day long. The Rattlesnake Hills Wine Trail might not have the most romantic name, but it's in a gorgeous setting with award-winning vino. Wine Yakima Valley is one of the biggest wineries in the area, and their special selections make every sip memorable.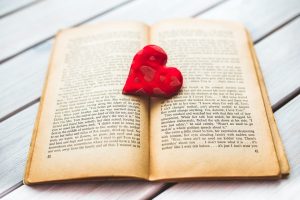 Go Out with a Bang!

Local florists can create arrangements featuring local blooms and plants that you'll never find anywhere else. Shirley's Flower Shop is well-known for their creative bouquets, and Bella Fiore Floral and Gift Shop is where you'll find flowers, cards and local gifts for the special someone in your life.
Craving a little more sweetness at the end of the day? Go to Essencia Artisan Bakery for a Euro-inspired treat or La Morenita Bakery, open until 9pm, for a diverse mix of options. There's always Baskin-Robbins for a comfort scoop, or Pepe's Bakery for something with a little more flair.