Spring in the Pacific Northwest is straight out of a fairy tale, complete with other-worldly green hues and ideal temperatures for outdoor adventures. In Yakima, try the local farmers market, where you can sample some of the best homegrown produce and pastries in Washington. Next, head to Hyatt Vineyards for a tasting and tour of the gorgeous vineyard.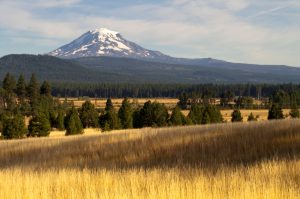 At Yakima Sportsman State Park, you can reserve a camping space or permit, and spend your spring break getting back in touch with Mother Nature. It's also a popular geocaching destination. The Hogue Cellars is an excellent source for local wines where the staff is knowledgeable and friendly and has a knack for perfect pairings.
A Break in Paradise
Cowiche Country Trail is a great choice for hiking year-round, and you can even schedule a leisurely horseback ride. Stop by the Yakima County Visitor Information Center for free guides and information on the latest events and festivals. Fort Simcoe State Park is always calling, a place for hiking, biking, picnics, and birding.
Head to Bale Breaker Brewing Company for some locally crafted beer and eats that are seasonal and sustainable. At Portteus Winery, you'll find a wide range of wines that go perfectly with your spring break escape.