On April 14, get your geek on at the Science Show at the Capitol Theatre from 10am to noon. Located in downtown Yakima on 3rd street, Professor Smart and Dr. Knowitall team up for an equal parts entertaining and educational experience, delving into "how things work." These beloved "scientists" tackle everything from matter to air resistance, and it's designed to be fun for the whole family.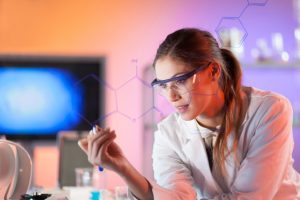 Whether you and/or the little ones want to brush up on gravity, pressure and propulsion, levers and fulcrums, optical illusions, gyroscopes, static electricity, or anything else geek-related, why not have a blast at the same time? This interactive show is fast paced and guaranteed to keep you on the edge of your seat.
Book Early!
Reserve your seats now to guarantee the best spots and admission. With only two shows this year, it's bound to sell out fast. It's also a great option to supplement science class in school, and teachers may even offer extra credit for attendance, so don't forget to ask!
For parents, this is the ultimate way to sneak some extra education into a family vacation. In Yakima, there's more than wineries and the great outdoors to explore. Spend a little time inside learning about science and why things do what they do, and pick up some locally sourced snacks on the way.