Spring has sprung, and that means one thing in Yakima: the 12th Annual Cherry Blossom Days at the Washington Fruit Place are around the corner! From April 15-22, stop by the Washington Fruit Place and Gift Shop at Barrett Orchards to see some of the most stunning blossoms of the season. Located at 1209 Pecks Canyon Road, it's the absolute best time of year to stroll through the orchards, snap photos and enjoy the natural beauty of the region.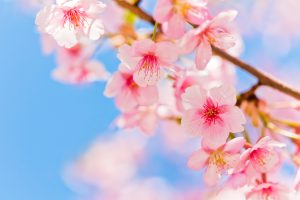 There will also be entertainment, plenty of options for bringing home your own blossoms, and the freshest of fruits up for grabs. The Washington Fruit Place is an annual tradition for locals and travelers alike. Family-friendly, it shows off the best of Washington State and provides opportunities to pick up keepsakes.
What to Bring
Weather in the Great Northwest can be fickle, so check the weather before arriving. Rain boats, jackets and an umbrella might be necessary. Make sure to bring your camera and dress photo-ready. Photographers use this season to capture some of their most brilliant work.
Cash is a good idea, as are your own eco-friendly bags to haul your goodies home. Most of all, bring your loved ones and a sense of adventure, because you're in for a real treat!