Spending Mother's Day in the beautiful and charming wine region of Yakima is a gift in itself. But what if you really want to treat mom this holiday? For many, the Waffles Caffe is the idyllic breakfast hot spot. Famous for monstrously big Belgian waffles and their old fashioned banana split with whipped cream, strawberries and more, everything here is supersized and super-sweet for moms with a sweet tooth.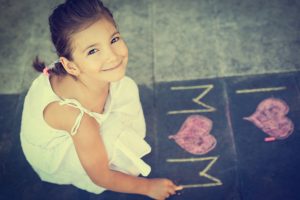 Afterward, drive the canyon road from Yakima to Ellensburg, a gorgeous highway with vistas, desert hills that seemingly never end, and stunning geographical tones along the hillside. Ellensburg also has a number of fantastic restaurants and cafes. This scenic canyon drive adds only an additional 15 minutes to your drive, making it well worth it.
Yakima Secrets
This year, a special Mother's Day Jazz Brunch with Jazz Crush at the Sawyer House is featuring sparkling wines, live jazz and bottomless mimosas! Enjoy the Jazz Crush Combo and Rondi Marsh, partnering with Treveri Cellars, for a day of tastings at this child-friendly party. Kids' activities include a bubble machine on the sprawling lawn and making Mother's Day cards. From 11 a.m. – 2 p.m., tickets are $35 for adults, $15 for children ages 5-15, and kids ages 5 and under are free. Book your tickets early, and treat mom to wine tasting in Yakima like never before.
This luscious buffet features Essencia Bakery and Catering providing items such as brioche orange French toast, asparagus and leek frittata, cinnamon beehives with raspberry cream scones, herb sausage patties, baked ham with an apricot glaze, eggs, granola and fruits, rosemary country red potatoes, beef satay with mango sauce, and much more.