Peach Days at Washington Fruit Place is celebrating its twelfth year of honoring the luscious, sweet and delicious Washington peach—and in September visitors can take advantage of the last of the festivities for this season. From August 5 through September 12, head to 1209 Pecks Canyon Road in Yakima for oodles of free samples of peaches in every imaginable conjuring. Freshly picked peaches, homemade ice cream with nectarines, and smoothies are just a few of the mouthwatering and free samplings available at the Barrett Orchards gift shop.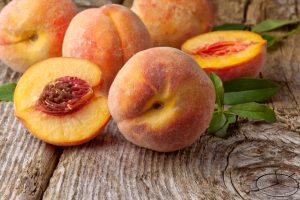 Of course, any time of year is the perfect time to visit the "big red barn." Tree-ripened fruits from the heart of Yakima Valley are revered around the world. It's that volcanic soil and daily produce harvesting that made the orchard famous. From pears to cherries, apricots to apples, shopping seasonally and locally has never been more appealing.
Family Fun
September is also heading into the autumn harvest season, and you'll get a sneak peek of what's to come. Pumpkin patches, hayrides and more are family-friend fun throughout Yakima can be found here. All produce is organic and tended with love.
"See you at the orchard!" is the motto of the farm, and you'll want to come hungry and ideally with your own sturdy, eco-friendly bags. It's impossible to leave the farm without picking up at least a few goodies to take home.