The party of the year happens Labor Day weekend at Silver Lake Winery! On September 3, head to 1500 Vintage Road in Zillah to honor the beginning of the harvest season. Sign up for some grape stomping, and help the winery's process of producing some of the tastiest vino in Yakima. Bring the kids and check out live music, or treat yourself to frozen "vinoritas." Local vendors flock to the winery to showcase and sell their goods.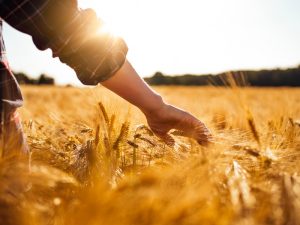 However, just because autumn is nearly upon us, that doesn't mean summer is over yet. Lunch during the festival is tropical, so you can say farewell to the hot months in style. The winery was established in 1987 and is proudly the state's biggest consumer-owned vineyard. You'll be treated to tastings of award-winning, ultra-premium wines that are perfect for enjoying today or putting away for a special future celebration.
Let Passion Flow
There are two tasting rooms, in Woodinville and Zillah, and for the festival, the Zillah tasting room is a favorite hot spot. The party goes until 5 p.m., and the tropical retreat within the vineyards provides the perfect romantic getaway. One drink ticket and a souvenir glass is just $10, or you can purchase drink tickets separately for $5 and get a glass of wine, vinorita or a full tasting flight.
The party begins at 11:45 a.m. with lunch and a band, with the grape stomp "kicking" off at 12:15. Hang around for the second grape stomp and limbo competition at 2:45, or join the group grape grope and bung pass at 4:00.