The Yakima Valley SunDome is one of the most noticeable landmarks in the area and a popular events venue year-round. Ideal for shows, sporting events, concerts and more, it can accommodate 8,000 people yet still be an intimate and even formal venue. There are seemingly endless seating options available, and an expert events staff member can help you create the perfect gathering of any size.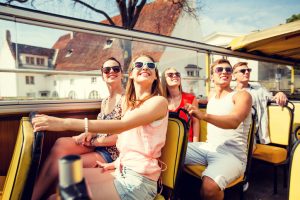 The dome is also conveniently close to your Ledgestone Suites guest room, and it is just a short drive from many of the most popular destinations in the Pacific Northwest. The Columbia River Circuit Finals Rodeo takes place at the dome November 4 – 5, bringing the top rodeo in the area to the region where the top 12 finalists tackle bareback, tie-down roping, team roping, barrel racing, bull riding and more.
Dome Events
November 11 –  12, head to the Dome to check out the WIAA volleyball games. Get an all-tournament pass for just $16, and see the best 1A, 1B and 2B teams compete. November 12 – 13 brings the Yakima Gun Show to town, hosted by Sports Connection. Parking is free for this event, and vendors can still pick up a table for just $60. Stop by and admire the goods, sell, or pick up a new firearm.
Keep an eye on the calendar for new events, or contact the Dome directly to discuss hosting your own.