Ring in 2017 in style. In Yakima Valley, almost all of the wineries, vineyards and restaurants are offering holiday specials with champagne toasts and seasonal fare. The annual New Year's Bash at the Seasons Performance Hall is always a blast with live entertainment, party favors, and dancing until the wee hours.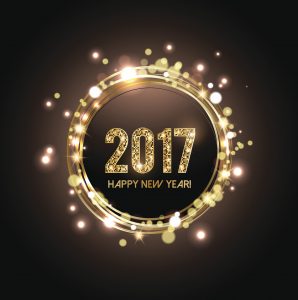 Wilridge Winery and Vineyards is always a popular choice for NYE, where you can enjoy sweeping canyon views, or cozy up on the wraparound porch with a glass of mulled wine while you sample flights. Gilbert Cellars is also in demand, with their complementary tapas that pair perfectly with a bold red or refreshing white, perfect for the new year.
Party Planning
Carousel French Cuisine is an upscale establishment offering New Year's Eve specials, so if you prefer fine dining over hours of dancing, make your reservations early! Of course, all meals can be paired with a local or French wine, helping you slide into 2017 with ease.
This year, New Year's Eve falls on a Saturday, which means partiers and revelers will be out in full force. Book your table or tickets early, and start designing what's sure to be the best New Year's celebration yet.