If you're visiting the Yakima area during Martin Luther King Jr. Day, you'll have many opportunities to celebrate Dr. King's teachings. The annual MLK Jr. Day Parade begins with an 11 a.m. Peace Walk at North 2nd Street and MLK Boulevard, followed by an MLK Presentation at the Yakima Convention Center. A service at Foursquare Church at 3 p.m. welcomes all. You can also head to the Lower Valley 20 minutes from downtown Yakima for a Peace Walk at W. First Street at 10 a.m.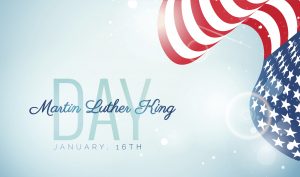 The Southeast Community Center hosts an annual MLK Jr. Day Soup Kitchen which welcomes volunteers. Contact the center early if you'd like to volunteer, and keep in mind that last minute cancellations means it's always possible to get added from any wait lists.
How Will You Celebrate?
The Toppenish Market Place grocery store in the Lower Valley offers a remembrance at 10:30 a.m., with proceeds benefiting the local middle school. Stop by for speeches, commemorations and shopping.
Business travelers who have the day off can reflect on Dr. King's work with a peaceful stroll through the Yakima Area Arboretum, a visit to the Cascade Garden, or slip into one of the local libraries to enjoy works by MLK Jr.