Nothing is more patriotic than a Billings Independence Day, and it all starts with the show in Laurel—the biggest fireworks display in the state. Claim your spot at Thompson Park for a patriotic theme like no other. There's also the annual Roundup Independence Day Extravaganza, full of family-friendly fun like parades and carnival rides. With the parade at noon followed by a rodeo before dusk, live music is paired with a fireworks display and party that goes well into the night.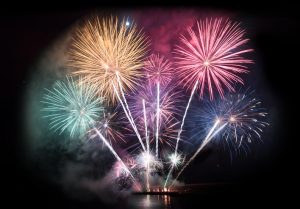 Don't miss the Harvest Church's annual fireworks show in Billings Heights. The party is at Castle Rock Park and begins at 5 p.m. with the outside festival going until 10 p.m.. This smaller, charming and more intimate party is perfect for those looking for an authentic Billings experience.
A Run for Independence
The Harvest Church event is also known for their Freedom Run that starts at 9 p.m. The 5k run and kiddie run is the perfect way to burn off some of those calories from the fair vendors earlier in the day.
Others prefer to head to Livingston after the Roundup Rodeo at the Park County Fairgrounds for an 8 p.m. fireworks show. There's also the Miles City event hosted by the VFW at 9:30 p.m. from the Natural Oasis beach.
Freedom will ring throughout the Billings night with parties, fireworks, and more around town. Where will you be when the sky lights up?