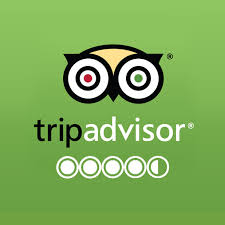 We love to hear when our customers are satisfied and we love it even more to see great reviews on reputable travel sites. Trip Advisor is a go to sight for those looking to see what awaits them when they check into a hotel. We are so proud to say that our customers love us and there is nothing lurking in the dark corners of our Billings hotel. Take a look at what our customers are saying and some of the Trip Advisor reviews that show you exactly what you can expect when booking your stay with us.
Hobbes1982 from Lamar, Arkansas:
"Nicest hotel I've stayed at in years"
I travel about 3 or 4 times a year to visit friends or family members. The motel chain that I normally stay at did not honor my reservation due to a computer error. Fine, I usually do not like change, but what can you do at that point. It was late evening and I drove past the Ledgestone. I had never heard of it before but I figured I would give it a try, as I was exhausted and just wanted to relax at that point. The first thing that surprised me was the low price, it must not be a nice hotel right? Wrong. My room had a generous kitchen area, the room was surprisingly spacious, big bathroom, even a laundry room only 4 doors down from my room. And best of all the WiFi was fast (not common, I'm lucky to get a signal at other hotels that boast free WiFi) and allowed me to relax in a comfortable bed while I caught up on homework. I only got to meet two staff members (a security guard and a front desk woman) but they were both very friendly, and I know I made the all-around right choice staying there. I wish this franchise would expand because I visit friends in a few states and would definitely love to give any of my further business to them.'
Mallory T:
We absolutely loved staying at this hotel. It was extremely nice, wonderful staff and very wonderfully priced. I very much appreciate having a place to cook, do laundry and relax while away from home. It makes my arrival home less stressful. We ARE staying here again this year(2015).
Mr. Hotelier2014 from Helena Montana:
"One of the Best in Billings!"
The Ledgestone Hotel is a Brand New Hotel in Billings and it is already one of the Best on my list. It is setup for those who need to stay long-term, but it is also a great option for a one – two night stay as well. The hotel is beautifully decorated and continues to have that "Brand New Smell" as the staff there takes great care of their establishment. The rooms are larger than your average hotel room, very clean, and modern with a fully equipped kitchen with all the pots, pans, utensils, etc. that you would ever need to cook for yourself. The bathrooms are very large as well with the closet conveniently located right inside the bathroom. I staid at the Ledgestone Hotel for just under a month and the whole staff from Jen, the GM, Dalton, the Front Office Manager, and their front end crew including Zac, Niesha, Sunshine, and Cheryl are always very polite and knowledgeable. Each time I would pass by the Front Desk any one of them would stop what they were doing to say hello and ask how my day was going. The housekeepers always did a wonderful job cleaning my room as well. The hotel amenities are all complimentary including complimentary Laundry (not coin-operated!), a business center, WiFi, and a 24hr fitness center. This hotel is definitely a Great Value and the staff is always very hospitable and accommodating. I would definitely recommend this hotel to everyone.