The luck of the Irish can be found in beautiful Billings, starting with the annual parade hosted by the Downtown Billings Association in collaboration with Hooligan's Sports Bar and Grill. The 35th annual St. Patrick's Day Parade and Celtic Street Fair features Irish heritage clans from around the state, and it's a full day of Celtic traditions, flair, beer and food. Everyone is encouraged to wear green and/or kilts for this family-friendly event in downtown.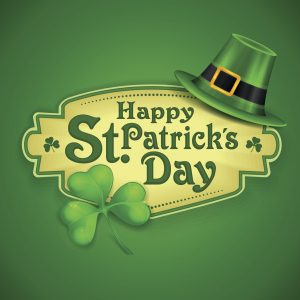 All proceeds benefits Downtown Billings Alliance programs, and Hooligan's takes to the street on 1st Avenue North for live entertainment all day long. This is also where you'll find the Irish Beer Garden and arts and crafts vendors. Food vendors are peppered throughout Broadway, and the Family Stage on 2nd Avenue features kid-centric entertainment like balloon making and face painting.
Other Avenues to Celebrate
The St. Patrick Co-Cathedral in Billings hosts special events and a St. Patrick's mass during the holiday weekend. The church was established in 1905, and a school was established a few years later. Today, all are welcome for church events, and of course, St. Patrick's Day weekend is an especially popular time to visit.
Various pubs and restaurants around Billings are offering lucky menu items, pints and more. Check out The Pub Station, Pug Mahon's Irish Pub and the Montana Brewing Company. As the only official Irish pub in Billings, Pug Mahon's is a favorite and offers Bookie sandwiches, Irish stew, corned beef and cabbage soup, and shepherd's pie.