The streets (and vineyards!) of Yakima come alive each Friday evening, starting with the First Fridays and Monthly Sip and Stroll. Every first Friday, stroll the downtown streets and check out numerous live music options at wineries, specials at tasting rooms, exhibits at galleries, and of course prix fixe menus matched with the month's finest wine picks. For a warmup, the third Thursday of the month features Sip and Stroll, where you can get punchcards from numerous shops and, when complete, you're entered to win a gift basket from local wineries.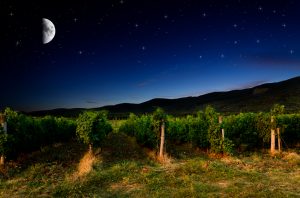 Fantastic restaurants have popped up in recent years, along with classic standbys. Many give a nod to the season and utilize local, organic and seasonal ingredients. Plus, the happy hours around downtown can't be beat with two-for-one specials and samples galore.
A Night to Remember
Swing into one of the many wine bars and bistros, which pepper the area from Yakima all the way to Prosser. A lot of wineries have shifted into downtown, offering a full wine bar experience in addition to the tasting rooms at the vineyards. From signature weekend events to special winemaking dinners and tapas nights, there's always something exciting happening.
Don't miss out on the Prosser Summer Beer Fest at Whitstran Brewing on July 9 from 5-10pm, either! For just $20, you have access to sample regional beers, live music, and delectable food, and help this local brewer celebrate 20 years in Yakima.