Conveniently located on Merlot Drive, you'll find everything you need to relax on August 4th and 8th at 7 p.m. at Airfield Estates Winery. Sunset yoga, a locally sourced snack, and of course a glass of wine from the vineyard just steps away are perfect early starts to your weekend in Yakima. Each session is led by a seasoned, certified yoga professional and designed to help you relax, rejuvenate and make the most of your stay in wine country one asana at a time.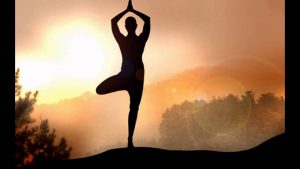 All levels are welcome, with modifications offered to make the hour-long class enjoyable, yet challenging, for everyone. Airfield Estates has been a popular family-owned and operated winery for four generations, starting in 1968 as a simple, small vineyard offering up some of the tastiest glasses in the region.
Airfield Today
Now, you can find 27 types of wine grape varietals on the 900+ acres. All estate wines come directly from the local vineyard, and one of the most popular is the award-winning Sangiovese rose, which has strong strawberry aromas and a crisp tang of cranberry and raspberry, the perfect glass for a warm summer day. Other award-winners include the 2012 Mustang, which is a blended red, and the 2014 Viognier.
The vineyard offers a number of events in the summer in addition to yoga, including the Grilled Salmon Demo and Cookout on August 13th. Stop by for a tasting or to visit the on-site store open seven days per week, or register online now for a yoga session or the salmon bake. In wine country, the perfect pairings are always on point.