It's berry season in Yakima Valley and your chance to stroll the gorgeous orchards to "cherry pick" your bountiful harvest. Yakima has been irrigated since 1889, offering a perfect agricultural setting with five wine growing regions. The desert soil with volcanic ash creates rich crops starting in April and stretching all the way through November. It's the biggest crop in the Pacific Northwest.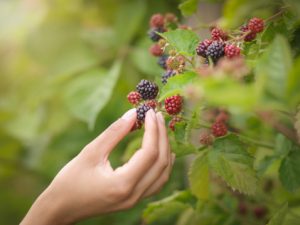 Choose from several farms, or visit them all! All Natural U Pick is family-friendly with toys for kids, a picnic area, and an eclectic offering of fruits and veggies. Bill's Berry Farm in Grandview is famous for their apple cider press. Don't miss their Cherry Festival the last Friday and Saturday of June from 9am – 5pm where you'll be treated to entertainment, contests and the best cherries in town.
'Tis the Season
What can you expect to find in June? It's the season for broccoli, blueberries and apricots, satisfying your sweet and savory cravings. Pick cherries and hunt for the perfect chard, cauliflower and cabbage. Currants and gooseberries are also in season, along with raspberries and rhubarb.
Hunt for a basket of the perfect strawberries, and get the freshest zucchini you've ever tasted. Nothing compares to snagging the idyllic bounty from local farms, whether it's for a business outing, family time, a date, or simply to explore your adopted valley solo.