More than 30 miles of trails encompass the Cowiche Canyon Trail system, perfect for hiking and biking. From Cowiche Canyon West to East, the Uplands/Scenic Trails, and the summitview of Snow Mountain Ranch, there's a trail length and challenge for every outdoor lover. Conveniently located just a few miles from downtown, it's the trail system that gives you a gorgeous introduction to wine valley.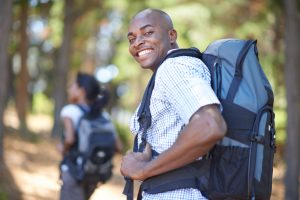 Although summer is usually prime time for hikes, it's still best to check the "mud-o-meter" at every trailhead to see if any sections are likely to be slippery. Unfortunately, much of the landscape is vanishing, but Cowiche Canyon Trail is both a conservation effort and an opportunity to get up close and personal with native plants and natural landscapes.
Take a Hike!
Cowiche Canyon Conservancy skirts the various trails, featuring tree-covered streams and slopes peppered with sage. You'll find plunging cliffs and thriving wildlife. The area is free to explore thanks to a land trust. Discover this Central Washington gem, located barely west of Yakima.
With 5,000 acres of meadows full of flowers, oak-filled woods, basalt cliffs, and grasslands, it's the perfect place for a leisurely stroll or picnic. Beavers, great blue herons, and salmon are just a few of the local residents who call the protected area home.