Nestled slightly southwest of downtown Yakima, this sprawling park is dedicated to youth recreation and outdoor lovers. Featuring basketball courts, soccer fields, plenty of shady picnic areas, and an equestrian arena, it's the perfect destination for families looking for a spot to gather at the tail-end of summer.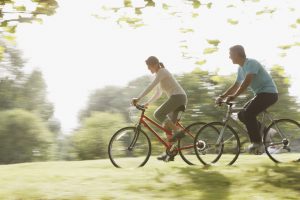 Indoor meeting spaces are popular for weddings, family reunions, and corporate gatherings. Home of the WSU Master Gardener's Demonstration Garden, visitors are also treated to a gorgeous garden largely featuring native plants. Soccer tournaments are held here, including the Yak Attack 5v5 and other major events. The park is located at 107 West Ahtanum Road in nearby Union Gap, WA.
Park and Rec
Tuesday evening is open ping pong night throughout 2017, hosted by the Yakima Table Tennis Club. Stop in for some fun and new friends. Throughout August, the Ben Franklin Middle School Essay Contest at the nearby Olde Yakima Letterpress Museum is being exhibited.
Check out the hiking trail heads located at the nearby Central WA Agricultural Museum and don't miss the Cabela's Weekend Workshops every Saturday and Sunday in 2017. Ahtanum Youth Park is close to all the big events in Union Gap. What special event is calling to you?