Yakima is home to the last operating, turn of the century interurban electric railroad-and it's a trip you have to take. At the Yakima Valley Trolleys museum, you'll see modern trolley operations and can even charter your very own trolley for any special outing. The operating season is now extended through September with trolleys operating on the weekends, and private rentals available year-round.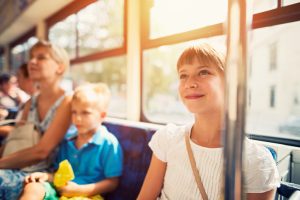 Stop by South 3rd and Pine Street between 10 a.m. – 3 p.m. on Saturday and Sunday to hop aboard at the Carbarn. Trolleys whisk you down charming Pine Street along the Selah line. Fare is just $6 for adults and $4 for children.
Trolley-ing Along
In the museum, you'll see classic trolleys like the Flatbed locomotive and line car built in 1910, the steeple cab freight locomotive from 1922 and the double truck steel car built in 1930. Popular with filmmakers, the local trolley system hasn't changed in 100 years, though maintenance is an ongoing priority. Vintage trolleys from Yakima have been in-demand with filmmakers for decades, especially since they operate through orchards, antique commercial districts and offer a great view of the river canyon.
The Carbarn and trolleys look just like they did in the early years, including the upkeep of two electric freight locomotives and four streetcars. Let the trolleys take you back in time, whether it's for a romantic outing, photography or film project, or simply to satisfy the history buff in you.