If you're looking for a way to get active and have fun while you're in Yakima, you won't want to miss this event!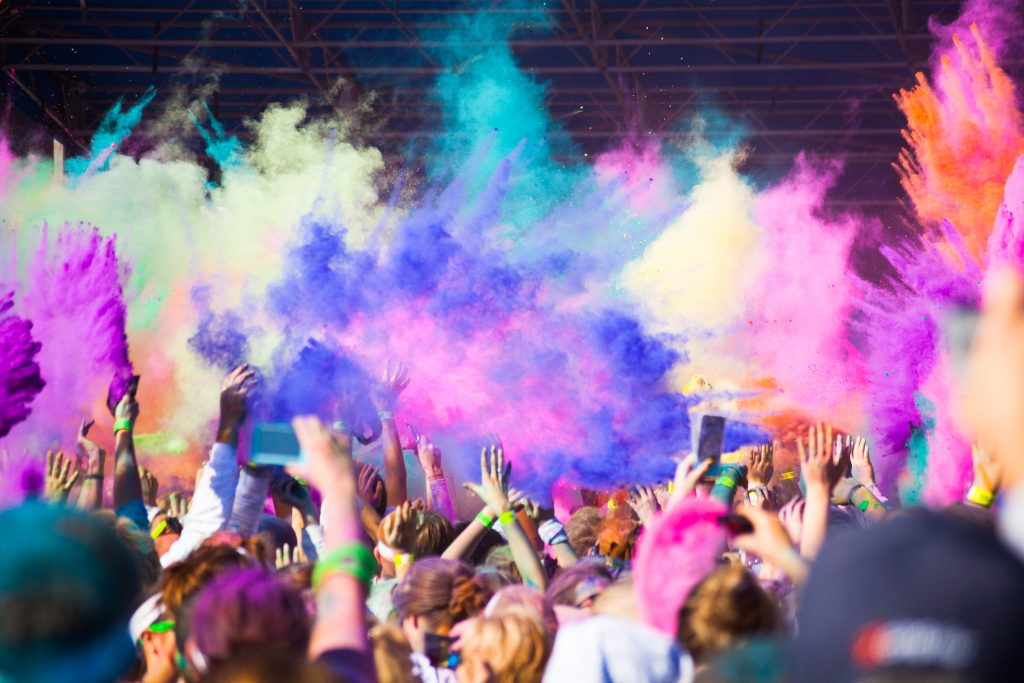 Sign up to join us Saturday at Yakima's Dye Hard 5K nighttime color run!  Enjoy the bold colors under blacklights with music and dancing after the race and celebrate living in a beautiful world!
The Race
Dress in your most comfortable work-out clothes so you can run around town to raise money for Yakima Sports.  As you run, various points are set up where volunteers will toss colored powder on you so that by the time the race is done, you'll look like a rainbow.  Considering this race is run at night, there will also be blacklights to help you get your glow on!
After-Party
Bring a change of clothes and a towel, because afterwards, you'll get to enjoy a celebratory party with live music and dancing!  Enjoy a cash bar with soft drinks and beer and get to know all the new friends you met while running.  It doesn't matter if you finished first or last, the night is really about raising money and having fun, so embrace your accomplishment and relax to the beat of the drums.
Run for a good cause and embrace color at Yakima's Dye Hard 5k and if you're looking to continue the fun, here's some other places you can go!