Things to do in Elko
With just over 18,000 permanent residents, Elko is the biggest city in the county and is spilling over with charm.
The Humboldt River rushes through the center of town, tempting locals and travelers alike to take advantage of the rich outdoor recreational opportunities.
Restaurants
Attractions
Other
Brewery
The Elko Micropolitan Statistical Area includes almost 50,000 people and is the biggest city by far within a 130 mile radius. "The Heart of Northeast Nevada" lives up to its name. Here, you'll find the Great Basin College and the headquarters for the National Weather Service—two key local businesses that bring travelers to the area.
Although the original Elko County Courthouse was open for business in 1869, the city didn't become incorporated until 1917. A long history makes Elko a favorite for history buffs, and there are still plenty of cultural and historical treasures to uncover around town. The city boasts many firsts, such as the destination of the very first airmail flight. A number of landmarks are listed on the National Register of Historical Places, including the local post office and of course the first court house.
Elko might be just 14.5 square miles, but there's a lot packed into the town. Since the early days, the economy has been built on gold mining; although today ranching and the tourism industry are also quite impressive. As the capital of the state's "gold belt," there are still an abundance of mining opportunities available, including for tourists who just want a little taste. The vast majority of Nevada's gold is mined in and around Elko—and Nevada is the fifth highest producer of gold around the world (only bested by four entire countries). You'll find abandoned mining camps scattering the area, making gold mine hopping a popular tourist activity.
There's also an abundance of arts and cultural activities nearby. The National Cowboy Poetry Gathering has been a favorite for nearly 30 years. Each January, poets and fans come from around the country for a week of celebrating poetry in the rural West with storytelling, photography, music, and of course food. In the summer, the National Basque Festival can't be missed, a fun-filled festival that celebrates Basque culture. From the Elko Motorcycle Jamboree to the Western Folklife Center and the many casinos in the area, there's always an exciting event happening.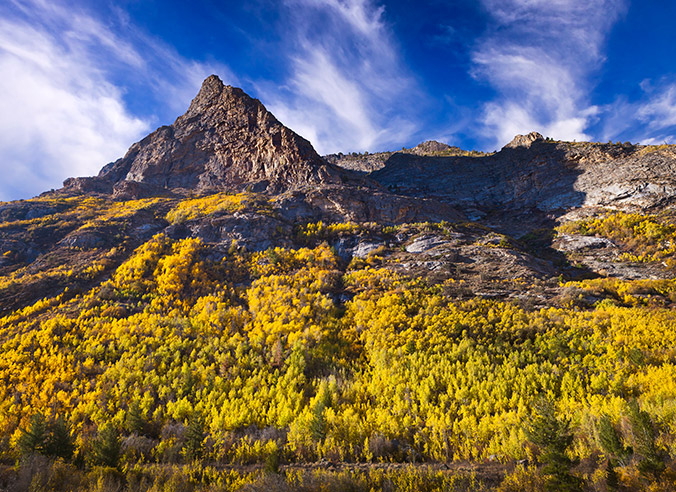 When planning your stay in Elko, make sure you check out:
The mining camps and try your hand at panning for gold
One of the local events where you'll get introduced to the history and cuisine of the region
The Ruby Mountains, one of the most gorgeous vistas in Nevada.