It might only be April, but any time of year is a great one for some "Daisy Dukes" in Billings. The landmark saloon, bar, restaurant and dancehall has it all. Happy hour is Wednesday – Saturday from 4 – 10 p.m., so you can get your favorite pint, cocktail or other preferred libation for a steal. Boasting the best in 80s/90s rock and roll and country, Daisy Dukes has you covered. There are only five places to dance in Billings, and Daisy Dukes is the only place you can enjoy both rock and country every night.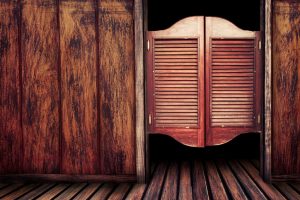 Thursdays are Double D-sized Ladies Nights, and for those who wear their own daisy dukes, the first drink is on the house. There are 25 televisions around the bar and 8 projection screens showing music videos, games and more. It's a staple for music and dance lovers in Billings.
Tip 'em Back
Founded eight years ago, Daisy Dukes was an instant hit. Everything from Trace Adkins to Def Leppard plays here, all paired with the best drink deals in town. Both night owls and early birds are catered to with line dancing lessons on Wednesdays, special comedy nights, and the wildest crowds in town.
Home of the largest dance floor in Billings, special events include Hollywood Knockouts, after parties, and holiday shenanigans. Head to Daisy Dukes to get a real taste of country, Billings-style, and discover how Montana parties.