Billings might bring to mind classic American meat and potato dishes, but sometimes those meat (and meat alternative) and potato favorites use a tandoori oven! There's only one Indian restaurant in the entire city, which means they're serious about representing the oldest cuisine on the planet—and they do so with gusto.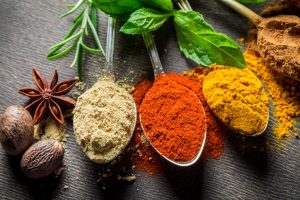 India Grill is a staple in Billings, with a party room perfect for special occasions and corporate gatherings. Catering off-site is also available, and even though this destination is famed for home-cooked, authentic fare, there's also an American menu to suit every diner. Try the rice specials, like biryani, or the baked to order bread whether naan, roti or paratha is your preferred carb love.
The Spice of Montana
Dinner specials include the India Grill Special for one or two people with papadam, a crispy appetizer, followed by a samosa and tandoori chicken. Next up is the seekh kabob, rice naan and one or two entrees (depending on the number of diners), and your choice of dessert.
Lamb is the star of many dishes, including the Lamb Coconut featuring tender cubes of lamb simmered in a spicy sauce with grated coconut. The Bhuna Ghost Lamb is only for the bravest of diners, extra spicy with ground onions, ginger, yogurt, garlic and a blend of spices.