Give the dad in your life a Father's Day he'll never forget at the Montana Brewing Company. Award-winning beer includes the Fat Belly Amber, Sandbagger Gold, Whitetail Wheat and Sharptail Pale Ale. Don't forget the classic Custer's Last Stout. You'll find the perfect pint to pair with some of the best and biggest gourmet fare in Billings.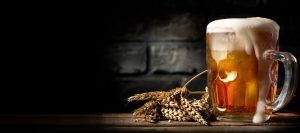 Established in 1994, the company quickly became one of the most popular restaurants in Billings for locals and visitors alike. Their Wood Fired Nachos have been voted as the best in Billings, covered with a blend of cheeses, black beans, olives, green onions, salsa and sour cream. Add chicken for extra juiciness, and get the roasted garlic and brie if you're still craving more cheesiness.
What to Order
The Brew Chip is a must for a starter; which is Montana-style poutine with fries smothered in bacon, cheddar cheese, green onions and sour cream. Local favorites include the Chicken Strip Basket and cod Fish 'n' Chips. A separate mac 'n' cheese menu is sure to satisfy, from the Bayou Mac to the Rocky Crab Mac.
A big burger, pasta and sandwich menu offers all the comfort food you can manage. Check out the Pub Burger with green chili jalapeño pesto and pepper jack or the Hickory Burger with BBQ sauce, cheddar and bacon. Montana Brewing Company is the ultimate destination for every dad. Which brew will you try first?