After winding down the country road with sagebrush, junipers and mountain mahogany flanking you, you'll reach Lockhart Ranch—a sheer oasis that makes you feel miles from Billings. When Caroline Lockhart bought the ranch in 1926, she envisioned 160 acres of an escape for leasing and homesteading. Soon, she owned 6,034 acres and saw her vision come true.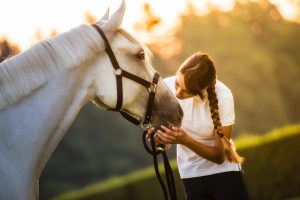 There's a two-room cabin, old sheds and 20 acres of well-kept grounds. Otherwise, this is purely wild territory. Lockhart modestly added to the landscaping over the years, planting irises, cottonwood trees and hollyhocks. Fences, stone walkways, corrals and an irrigation system give the region some semblance of a homesteading lifestyle.
Go Wild
Today, there's a blacksmith shop, coops, storage sheds and a garage in the northern part of Cottonwood Creek. The main house, cellar, springhouse, guest cabin and bunkhouses are tucked onto the south side. Known as the Cattle Queen, Lockhart planted ample gardens and cared for a variety of livestock.
Though she relocated to Wyoming in her 80s, the Lockhart Ranch remains with the buildings largely intact. Visitors get a glimpse into the past and Lockhart's unique lifestyle. Experience the Dryhead Frontier architecture, and start your own hiking, biking or horseback-riding adventure at this National Park destination.