Located at Monad Road and South 19th, Sacajawea is a 10-acre park in a gorgeous destination that's perfect for family fun and picnics. May is idyllic weather in Billings, and the temptation to spend the afternoon on the playground, playing on the softball field or engaging in a little basketball pick-up is strong. There's plenty of field space for soccer, rugby and more. You'll also find the Sacajawea Crafthouse on site, a shaded area designed for gatherings.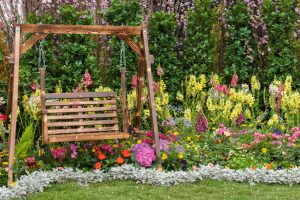 Swing by one of the many local restaurants and grocers for a picnic lunch or dinner, and enjoy the great outdoors in Billings. Business travelers often plan corporate events in parks like Sacajawea, and you can reserve a shelter through the city of Billings.
Taking Shelter
Picnic shelters are available on a first-come, first-served basis but can also be reserved in advance. Reservations are available 8 a.m. – 10 p.m. at most parks. However, the crafthouse isn't available for online reservations. You can reserve this special place in person at the city offices for a $100 refundable fee.
You can also secure an alcohol permit for parties at some shelters and parks including Coulson, Riverfront and Swords. However, alcohol permit applications require an in-person process and a $75 fee. Visit the city offices at 390 North 23rd Street, call 406-657-8371 for reservations, or simply stop by Sacajawea Park and discover one of the most popular parks in the region.