Enjoy colorful spots of color against a clear blue sky!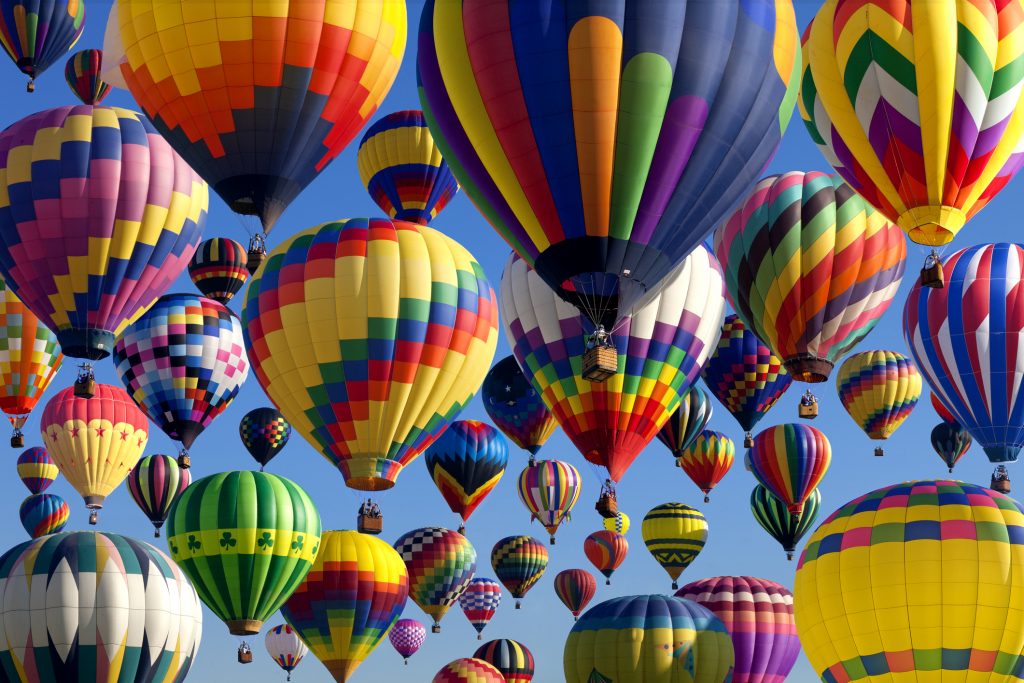 Elko will be hosting the three-day Ruby Mountain Balloon Festival starting July 26th, and you have the opportunity to admire the serene and majestic beauty of sky as it fills with bright balloons!
About The Festival
Have you ever ridden in a hot-air balloon?  It's an amazing way to get a new view of the landscape – with a slow ascent and voyage, you'll have a chance to try to pick out all sorts of usually familiar features.  From the ground at the Festival, each morning you'll be able to see the balloons lift off and rise into the sky.
While the balloons are floating, you'll have the chance to grab some food and shop with local vendors.  After the Boy Scout pancake breakfast, Rocky Mountain Hot Dogs will be on-site, as will Cookie Crumbles, hopefully with their amazing sandwich cookies available!  Other booths will be selling jewelry, handmade woodwork, all-natural bath products, and more.
Teen Balloon Camp
For teens with an interest in science, meteorology, or hot air balloons, an afternoon camp is offered, providing them with the opportunity to learn more about the physics of ballooning, the effects of weather, and more.  It's a really fun learning opportunity, so consider it if you're traveling with your teenager!
Enjoy the lovely view from the balloon festival and embrace the warm summer weather while you're in town!