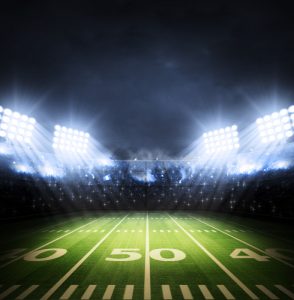 Super Bowl Sunday is upon us. If you are looking for the perfect place to watch the game, we have a few local watering holes that may fit the bill.
Manny's Sports and Entertainment makes sure you don't miss a play. With so many TV's you will have to work really hard not to get a clear view of the game.
Tiny's Tavern is a local bar that is essentially a shrine dedicated to the Denver Broncos. Their team won't be on the field this year but you can be sure they will have a killer place to watch the game.
Grandstands Sports Bar and Casino not only has an awesome staff but the atmosphere is second to none. With plenty of cold beverages, its the place to be Super Bowl Sunday.
Hooligans Sports Bar will be showing the game on the biggest screen in Billings, in addition to every other TV in the place. Hooligans will open their doors at 11 am to kick off the day, head over early for a giant pizza and a few of their drink specials.
Stadium Club is not only the perfect venue for Super Bowl Sunday but they have a killer menu and drink specials throughout the game. This is a popular spot so be sure to get there early to get your seat.