A vacation in Billings is music to many tourist's ears, and with the help of the Billings Symphony, Orchestra & Chorale that's a literal definition! Created in 1951 with a mission to enrich lives via music, the BSO&C is currently directed by Anne Harrigan and features over 135 members. Ranging from the classic Nutcracker during the holidays to free Symphony in the Park series each summer, the troupe performs for thousands of fans throughout the state.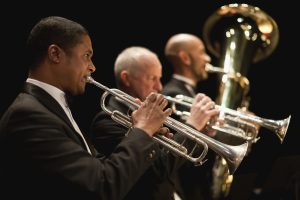 A music education and community engagement program helps everyone get in touch with their musical leanings. Currently, BSO&C is undertaking a four-year plan, re-committing to performing only the best music in the region while tapping broader audiences via the Explore Music outreach program. As a community resource, a commitment to engage and maintain supporters while increasing visibility is a top priority.
Music Magic
You can Explore Music at the annual family concerts, featuring a guest artist at every event. Free at the Alberta Bair Theater, family-friendly ticket prices make this series a smash hit. Pioneer Park is where the free outdoor summer concerts are held with pop-style music blended with classical. An "instrument petting zoo" makes this a favorite for little ones.
Working with local schools, the BSO&C offers Conductor in Schools programs and internships for area bands. The Conductor in the Community program is for local bands, and Master Classes along with the Musicians in the Schools program ensure children have all they need to follow their musical dreams.