Are you ready for one of Montana's biggest events?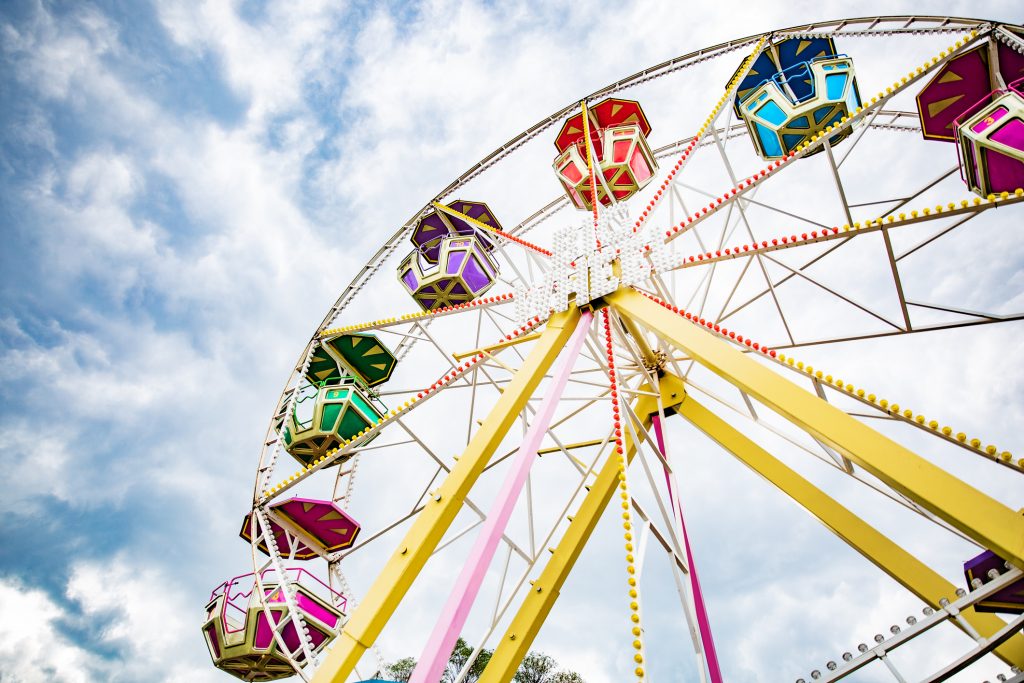 Montana Fair is coming to Billings, from August 9th through the 17th, so you can enjoy carnival food, games, rides, and even a rodeo!
Food
You'll have no issues finding all of the typical state fair foods, like funnel cake, corn dogs, french fries, and cotton candy, but there are even more less-traditional options.  Taste of Asia will offer teriyaki chicken and egg rolls, if you're looking for more exotic fare, or you can get Asian-Mexican fusion with sushi burritos at Rollin' Ritos – they're delicious!  For those who want everything deep-fried, Guttbusters serves deep-fried hamburgers, which may raise your cholesterol, but are so decadently delicious, it's worth it.  When you need to cool off, hit Mountain Mudd and pick up a frozen coffee shake – icy enough to compete with the heat and the caffeine will give you extra energy so you can enjoy more rides!
Entertainment
Roller coasters, swings, and the Ferris Wheel – you'll see all of your favorite rides at Montana Fair.  Games can be found on the midway, testing your aim, your strength, and your sense of humor, and with some luck and determination, you can even take home prizes.  Other activities include seeing the craft and livestock exhibits, and watching the magic show or the stunt dogs perform on an agility course.
There will also be plenty of live music.  Local bands have been scheduled, such as the Kelly McDonald Band and Justin Brewer, and will be playing on the various stages set up across the fairgrounds.  Headlining acts include country music greats Blackhawk ("Goodbye Says It All"), Restless Heart ("Why Does It Have To Be"), Shenandoah ("Next To You, Next To Me"), and Old Dominion ("Break Up With Him"), as well as pop group 98 Degrees ("Give Me Just One Night").
Enjoy the fair until you want to drop and experience the sense of community cultivated in Billings, Montana!