If you're looking for a fun and thrilling activity while you're in town, take advantage of the nearby rivers and go white water rafting!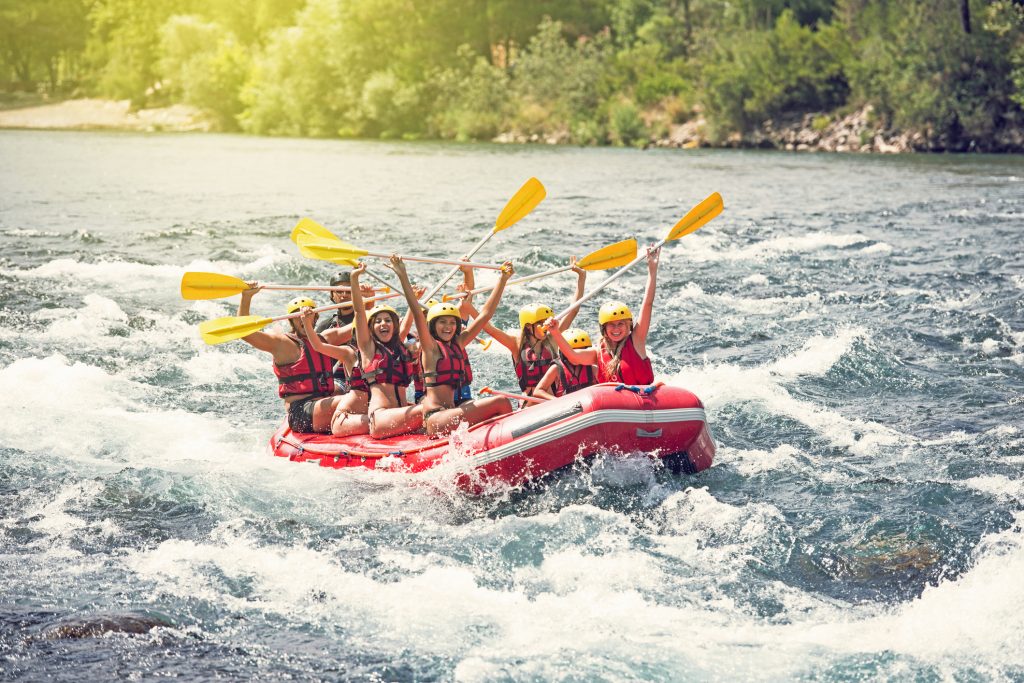 Take your pick of the Green River or the Yampa River and spend a day in the sun white water rafting!
Start in Dinosaur National Monument and raft through Split River Canyon.  A midday break is planned at Hatch Beach, giving you the chance to eat a sandwich and relax in the sun, before finishing the 9 mile trek.  You'll see some petroglyphs, birds, and possibly other wildlife as you sail down the Class III rapids.
OARS also offers a white water rafting trip on the Green River, through Flaming Gorge.  With Class II rapids, this is an excellent trip to do if you have young kids – there are slow and easy parts where you can watch the shoreline for animals, and simple rapids that won't send a toddler overboard.  You may even want to bring a fishing pole – there's lots of trout in the area, so you could bring home your dinner!
If you're up for a multi-day trip, the Yampa River is a good choice.  Take the bare minimum with you, because you have to carry it in the raft and as you camp at night.  Dinosaur River Expeditions offers a 4 day trip from Deer Lodge to Split Mountain that takes you past numerous Native American petroglyphs and old settlers' sites.  During the day, you'll navigate the river, fish, and enjoy the outdoors.  By night, you'll camp in the canyons, engage in fun group activities around the campfire, and sleep under the stars.
Vernal is surrounded by beautiful and unspoiled nature, so take advantage of it while you're in town!