Don't miss the biggest annual event in Vernal!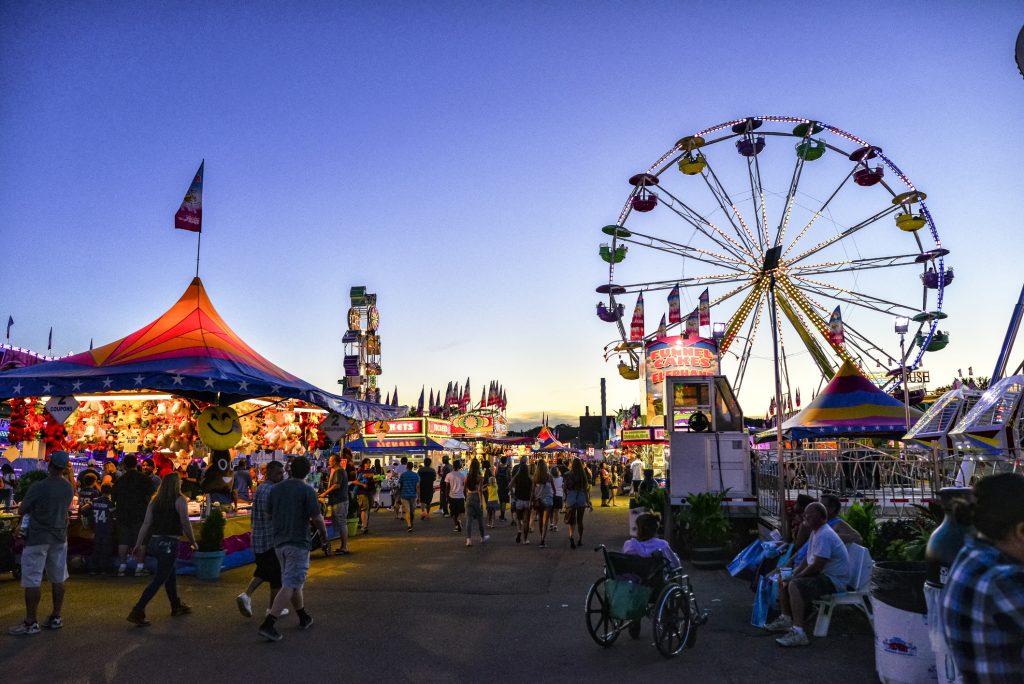 The Uintah County Fair will be in town June 26th through July 1st, so don't miss it!  Read on to find out what days you are most interested in!
June 26th
The carnival comes to town!  Honestly, pageants and 4-H contests have already been happening, but June 26th is the day the rides arrive, courtesy of Brown's Amusements.  Expect to see all of your favorites – the ferris wheel, various roller coasters, and the Gravitron!
June 27th
On Thursday, watch the 4-H Pet Show, where kids can help their pets strut their stuff.  Admire the fancy, adorable, or hilarious dogs, and cheer for your favorite to win.  After, head to the Little Red Barn, and let your own children become farmers and learn about the agricultural industry.
You'll also have the opportunity to try the Fireman Challenge, trying to hold the hose as it sprays water while aiming it at the "flames".  It's harder than it looks!  Finish the day by entering the food eating contest – can you eat more than everyone else in less time?
June 28th
Friday has some great opportunities.  Start the day by seeing the Scales and Tails Reptile Show, featuring snakes, lizards, even alligators (or crocodiles – you'll learn the difference at the show!).  Then, move to the Western Park Indoor Stage to be hypnotized by Kerry Sharp – it's amazing what he can make you do.  To close out the day, don't miss the concert by none other than country music's Pam Tillis ("I Said A Prayer" and "Land Of The Living") – she always puts on an amazing show!
June 29th
Saturday kicks off early with the Classic Car Show at 9 AM.  See Mustangs, Chevelles, and more up close and in excellent condition.  Then at 1 PM, are the Weiner Dog Races!  Nobody has a bad day after watching some low-riding pups run as fast as they can waddle.  The day finishes with the Monster Truck Rally at 6 PM – don't miss it!  This year, the Kamikazie Kid is trying out a new stunt – using a monster truck to crush a monster truck.  It's going to be epic!
Vernal knows how to do county fairs, so don't miss out while you're in town!