July 10th kicks off Vernal's biggest three-day event of the year!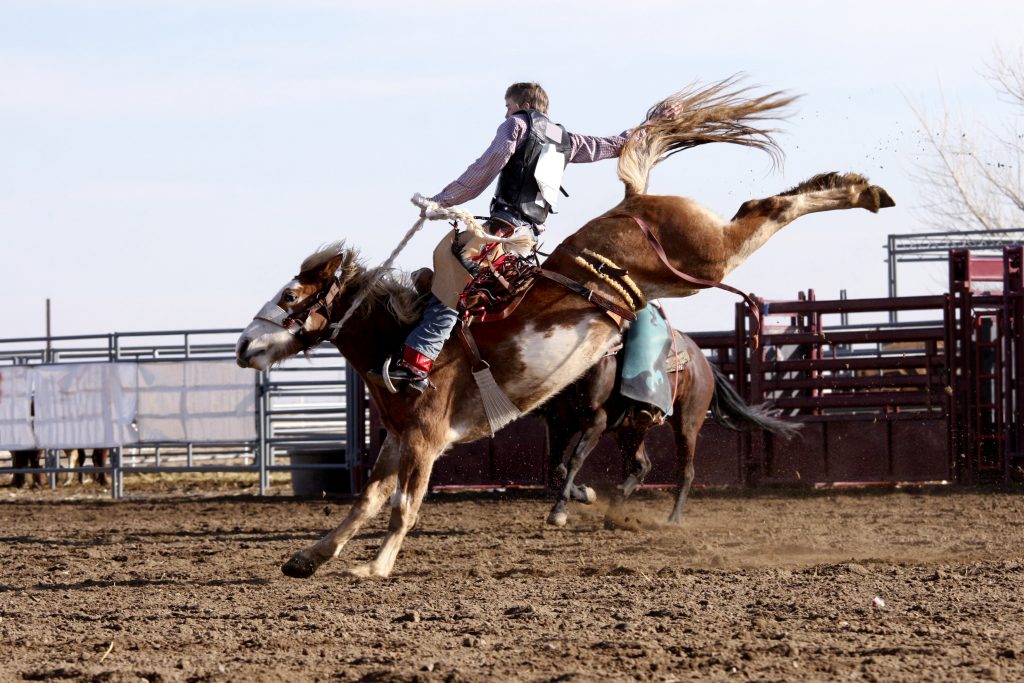 The Dinosaur Roundup Rodeo is back for its 60th year (under this name) and it once again will be one of the most impressive spectacles you'll ever see!
The Events
Dinosaur Roundup has every event you can think of – steer wrestling, bronc and bull riding, steer wrestling, and of course, barrel racing.  There's even events for kids who want to try their hand at being a cowboy – the sheep used in mutton busting are safer than bulls, but will still give a thrilling ride.
For those who want to watch but not participate, you'll appreciate some of the other entertainment available as well.  Enjoy the antics of rodeo clown Troy Lerwill or Whiplash the Cowboy Monkey, who rides a dog around the arena.  There's even a rodeo princess pageant!
Starting off the rodeo is the Special Needs division, which allows special needs children to try their hand at real rodeo events in a safe environment.  It's a fun and heartwarming event that always provides an auspicious start.